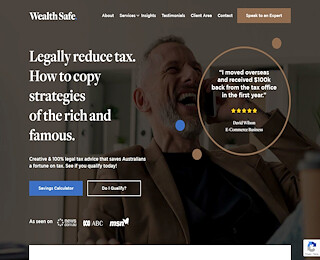 Who Really Benefits From An International Tax Expert?
The fact is that almost everyone in the world benefits from the expertise of an international tax expert. People with training in international tax law and accounting are in high demand in government and industry.
A select few benefits the most from the knowledge of an international tax expert. Naturally, the people who benefit the most are people who have the most money.
This is a sampling of the people who can benefit from new ideas developed by an international tax expert.
Business owners
Men and women who created a company out of their own ideas and work feel that they are entitled to enjoy the income their efforts produced.
Successful investors
Bright people can make money in the market and in any market. New investment products like FOREX, property, options, and CFDs have provided more people with the potential to become very wealthy.
Celebrities
Entertainers and sports stars make fortunes based on their talents, shrewd appearance scheduling, and fan memorabilia.
Business that have financial difficulties
Surprisingly, an international tax expert is often the savior of business owners who have gotten themselves into serious tax trouble. This kind of tax trouble can mean financial ruin.
This is a service provided for the wealthy from any country in the world.
Why do governments want your wealth?
Paying one's fair share of taxes is reasonable. Governments tax the successful into poverty so that those in poverty might live slightly better lives.
Health schemes that favor those who will not work are collapsing across the world. Governments expect those who made money because they worked hard to support the health care disaster that the government created.
Charity is a wonderful thing as long as you pick the charity that you want to support. More and more government has come to decide that you support all charities.
New ways to tax are constantly being created by government. Creative investment strategies get taxed at higher rates.
Governments want all to be equal in income regardless of their ability or their willingness to work. The wealthy have no great organization that pleads their case day after day in the media.
The solution
Understand that you have options.
You can protect your wealth and protect it from your native country's taxes.
You can beat the government legally and run absolutely no risk.
Your options include changing residency to a more tax friendly nation or transferring your assets offshore.
Many people fear changing residency. The fact is you only have to be resident in your new nation for a short time and then you can return home. The rules are different for each country. The idea is to pick a new land that has the lowest tax rate that you can find.
There are numerous ways to structure an organization so that your assets are protected from taxes and you never even think of changing residency.
The idea is to tailor the options to your specific situation.
Make this easy for yourself.
Get a guide. You guide should be an international tax expert. You should look for a person with experience as an accountant.
Let the expert prove that they know what they are doing. The simple way is to verify the reports of their clients through third parties that are not affiliated with the experts.
Do not jump into anything quickly. Plan a course of action that fits your situation. Test the advice of your expert to your reality.
Wealth Safe
1300 669 336
Suite 4/328 Albany Hwy Victoria Park WA 6100 Australia
View Larger Map